Collection:

Unit 1.1: Introduction to online teaching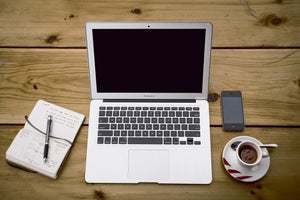 Learn about technology and techniques that will give you the best start online.

Designed for teachers who are going to work in an online context or those who are already working in an online context and looking for new ideas, this unit will review essential tools and useful teaching techniques for creating a dynamic online learning environment. With videos of authentic online classes and interviews with experienced online teachers, you'll be able to see how different online tools can be used effectively to promote effective learning.

By giving an in-depth explanation of different online learning tools and providing 'how to' videos to help increase your online teaching skills, this unit builds your knowledge to ensure you can provide your learners with an interesting and varied online learning experience.
Intended learning outcomes
You will:
Compare and contrast face-to-face and online teaching

Consider several benefits of online learning that are relevant to your own teaching context

Identify the hardware and software that you will need for conducting online lessons

Explore some of the essential video-conferencing functions needed to teach online

Examine some other online tools that will be useful in your online teaching
This is a three-hour, self-study unit designed to be completed at a time convenient to you. You can access the training at any time and you don't need to do all three hours at once – you can re-enter the training as often as you like for 12 months. Written using a CEFR B2 language level, you will still benefit from the course if your level is below B2, but you may take longer to complete the unit. As well as interactive tasks, this unit includes an optional 'teacher portfolio task', to help consolidate your knowledge and demonstrate your learning. Access is for 12 months from date of purchase and includes a Trinity College London e-certificate of completion.
---
Technical requirements
To access the training resources, you will need:
A desktop or laptop computer

A reliable internet connection

Headphones or speakers (built-in or external)
For more detailed information on this, please check these system requirements.