Take your teaching to the next level
Trinity Teach English Online is a flexible online self-study course that can lead to a Trinity Certificate in Online Teaching (CertOT).
Teach English Online is designed for English language teachers, who wish to transfer and enhance their existing skills into teaching in an online environment. The course provides teachers of all levels of experience with the fundamental skills they need for teaching online - enabling them to successfully support, lead and develop learners in exciting new ways made possible by technology.
Upon completion of the full course, Trinity offers a direct progression pathway to enter for a regulated Level 4 specialist teaching qualification - a Certificate in Online Teaching (CertOT) from Trinity College London.
"The best online course I've ever done. Very convenient and user-friendly... the material is presented in many different ways... so you never get tired or bored while studying the unit."
Elena, Exam manager, Language School
Free sample unit
Not sure yet? To get an idea of what the course is like, get one month's free access to our sample unit containing examples of videos, interactive tasks, texts, and lesson packs from across the 10 units.
Find out more
How it works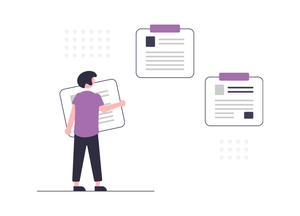 Choose units or modules
You can opt to study either individual three-hour units, or you can choose units that have been bundled together into larger modules of study.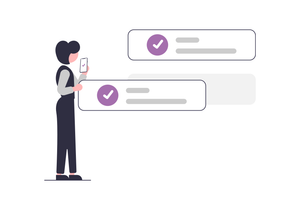 Begin your study
Once you've purchased your units or modules, you'll gain access to our learning management system, where you'll find world class videos and learning content.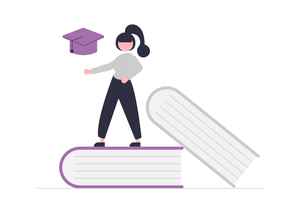 Add a qualification
You can choose to progress further by completing all 10 units to become eligible for assessment for a Level 4 Certificate in Online Teaching (CertOT).
Course content
There are 10 units of learning in the Trinity Teach English Online programme. Each unit is a three-hour self-study course that includes videos, lesson materials, activities and quizzes. Once you have purchased your chosen course units you'll be sent a link to access the content. Units are also grouped into modules and you can choose to buy all units, a module or even an individual unit.
Module 1: Preparing for the online classroom
Unit 1.1: Introduction to online teaching
Unit 1.2: Lesson planning and staging
Unit 1.3: Classroom management techniques

Module 2: Developing language skills
Unit 2.1: Developing listening skills
Unit 2.2: Developing speaking skills
Unit 2.3: Developing reading skills
Unit 2.4: Developing writing skills

Module 3: Resources for online teaching and learning
Unit 3.2: Resource adaptation
Unit 3.3: Resource design and creation

The Certificate in Online Teaching (CertOT)
The Trinity Certificate in Online Teaching (CertOT) is a regulated Level 4 teaching qualification which has been designed as a tailor-made progression pathway from the Trinity Teach English Online course. The CertOT assesses key learning from the course, enabling you to formalise your development with an internationally recognised, Ofqual-regulated teaching qualification.
The CertOT qualification is a great addition to any teacher's CV that provides evidence to employers about their ability to practise in an online environment.
CertOT qualification entry
Complete all 10 units of the Trinity Teach English Online course and progress onto the Level 4 Certificate in Online Teaching (CertOT).
The most cost-effective way to access both the course and entry for the qualification is to buy them together as a bundle:
Full course of 10 units + CertOT entry - £299.99
Buy full course + CertOT qualification entry
Alternatively, if you have already completed the necessary learning and preparation, the qualification entry can be bought separately:
Qualification Specifications
As a natural progression from the Teach English Online unit portfolio tasks, four CertOT assessment tasks allow teachers to demonstrate their ability to:
• Identify the different features of a successful online lesson
• Plan lessons for an online environment
• Select and give a rationale for your online resources
• Plan your ongoing professional development
Download the specifications
Find out more
Total qualification time: 50 hours

30 hours minimum guided learning from the Teach English Online course

20 hours self-study to complete four CertOT assessment tasks
Re-submission
The CertOT is a Pass/Fail qualification. If a candidate's submission does not meet the qualification requirements, a Trinity CertOT cannot be awarded. If a candidate wishes to re-submit their entry, they will need to purchase a 'Resubmission' unit to upload their written tasks for marking again. Candidates should do this within 12 months of purchasing their original 'CertOT Assessment Unit'.
Course instructors
Meet your instructors – they're all experienced teachers and trainers who are passionate about helping teachers to optimise their professional development.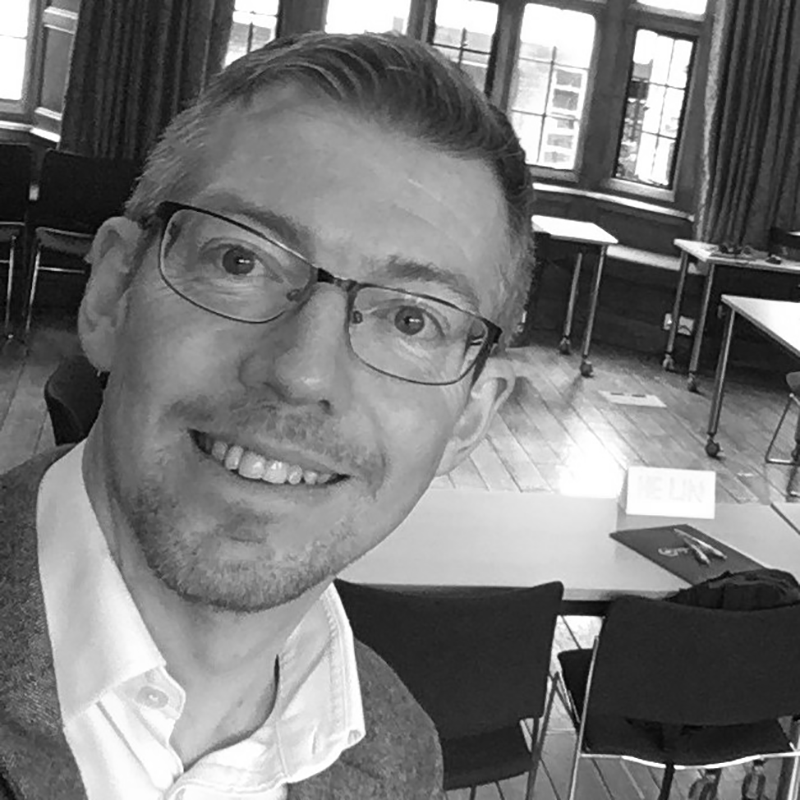 Ben Beaumont
Head of Teacher Education
Ben started teaching in 1997 and his roles have included teacher, teacher educator, writer and assessor.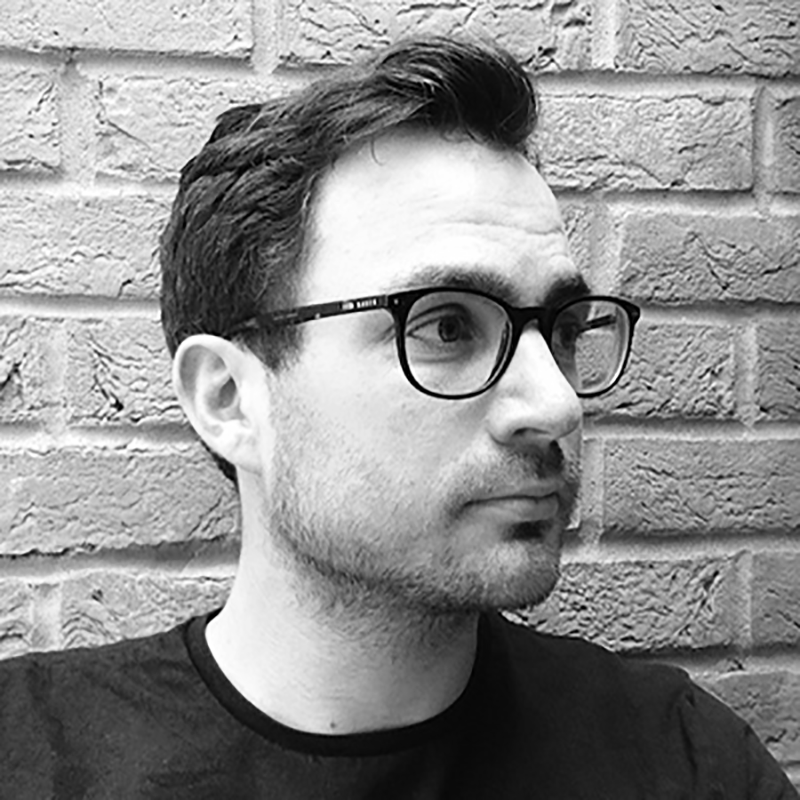 Simon Dunton
Teacher Development Manager
Simon is a teacher, teacher educator and materials writer and has been working in education since 2006.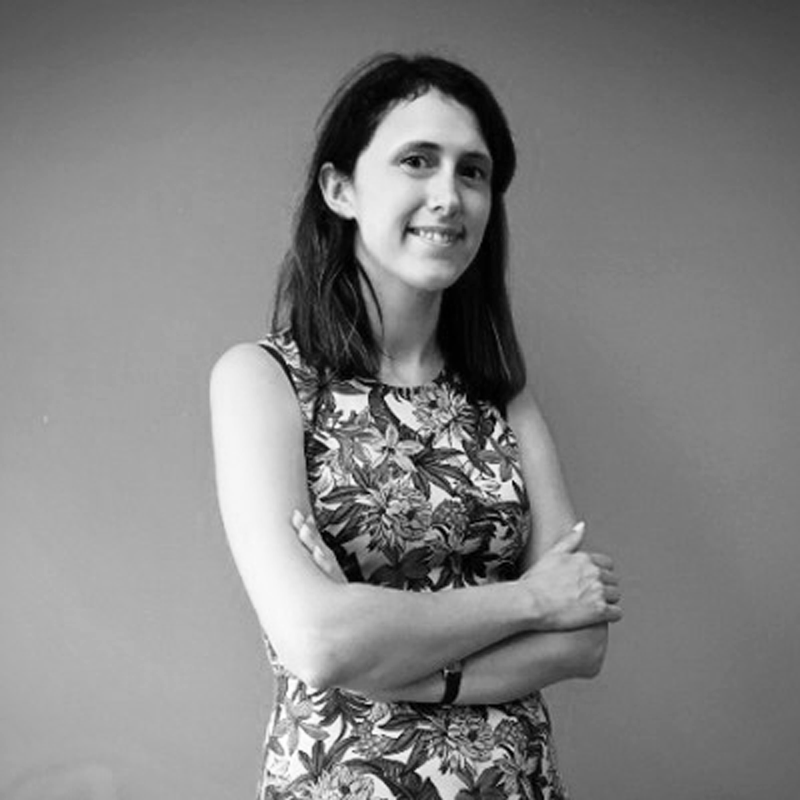 Clare Voke
Teacher Educator
Clare has been working in various teaching and training roles since 2008 and is currently a Director of Teacher Training in Hong Kong.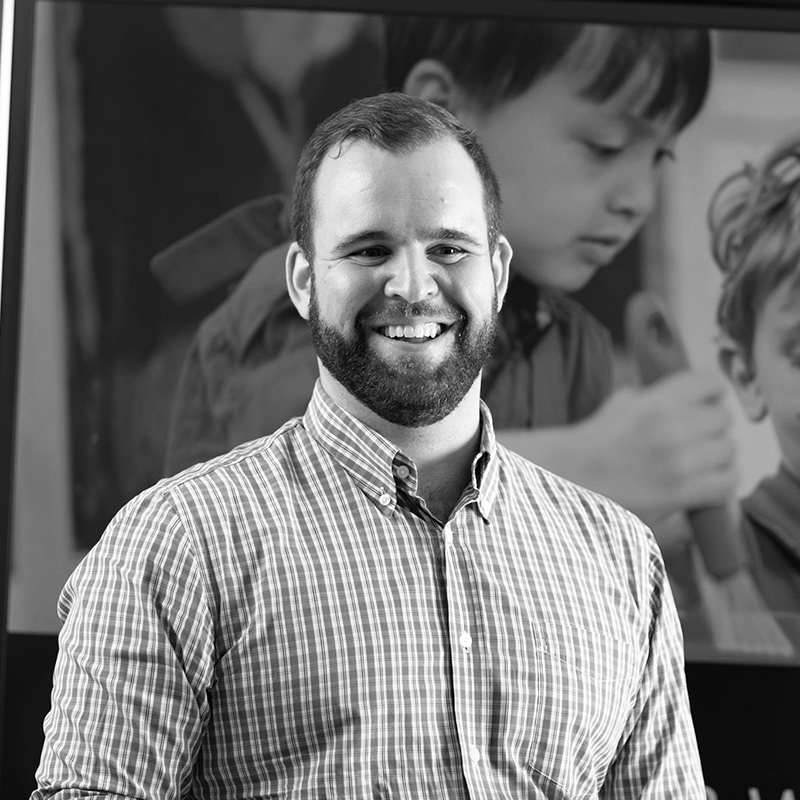 Kevin Clare
Teacher Educator
Kevin has been working in a wide range of teaching and training roles internationally since 2009.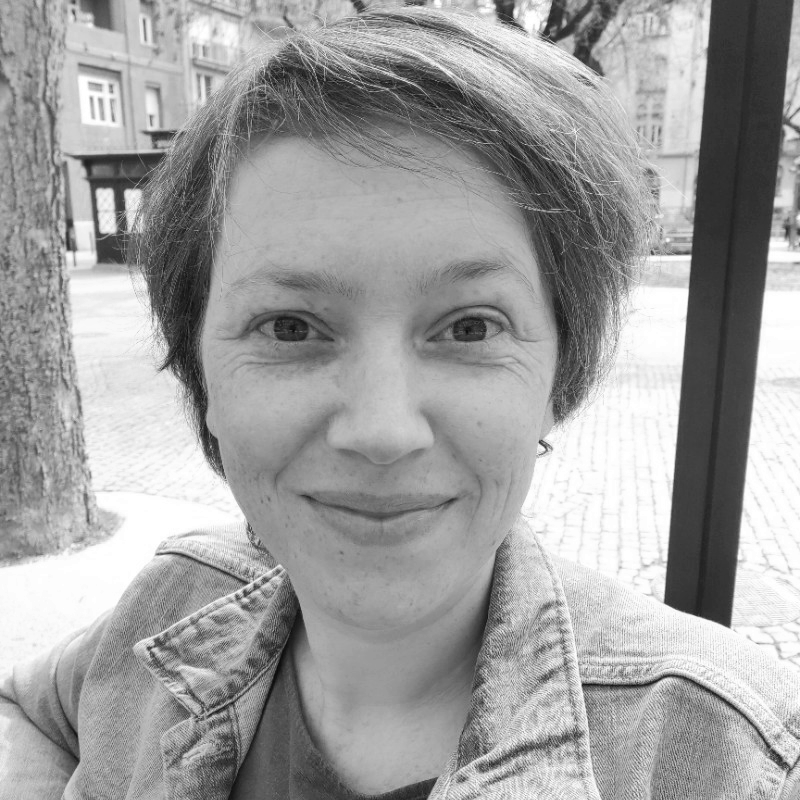 Sinéad Laffan
Teacher Educator
Sinéad is an online Learning and Development Specialist who started her career in ELT in 2008.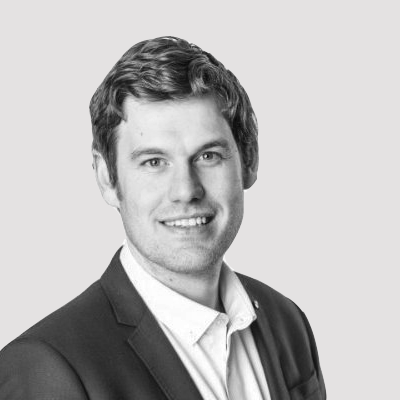 Chris Farrell
Teacher Educator
Chris is currently the Head of Training and Development for a chain of international language schools.
Angelos Bollas
Teacher Educator
Angelos is a teacher and teacher trainer. He has supported students and teachers of all levels and backgrounds and works on a variety of teacher education programmes, both in-person and online.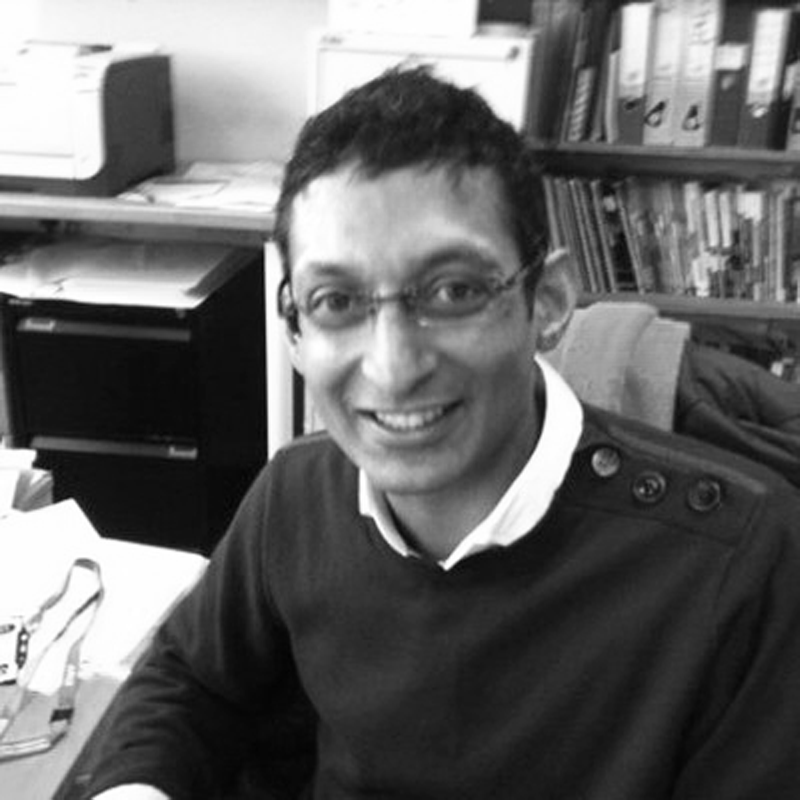 Yvert de Souza
Teacher Educator
Yvert is a passionate teacher trainer, materials writer and education consultant. His key areas of interest include language testing, materials design, lesson observations and CPD.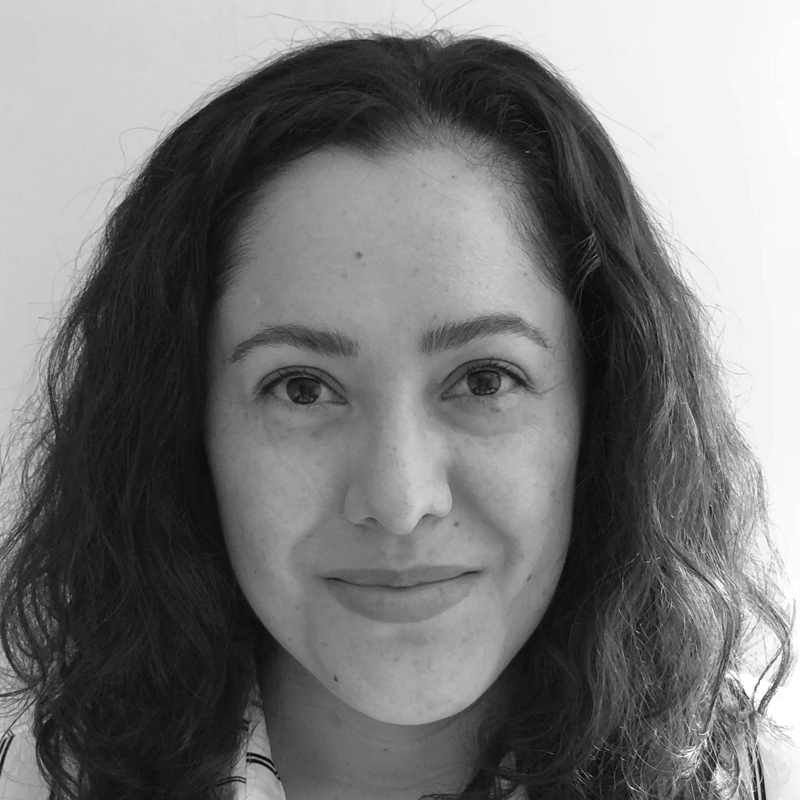 Karla Leal
Teacher Educator
Karla has extensive experience teaching and training teachers for a variety of learning contexts, including young learners and university contexts.
'Whether you are new to online teaching or more experienced, this training will equip you with all you need and more... this course helped me understand more fully what a good lesson looks like.'
Julie, Teacher, English language course centre, UK
'It opened my eyes to how much better online lessons could be. The course motivated and inspired me to explore online tools and apply them in my lessons - to the delight of my students!'
'I'm now a much better and more confident online teacher.'
Jillian, Teacher, English language school, UK