Collection:

Module 3: Resources for online teaching and learning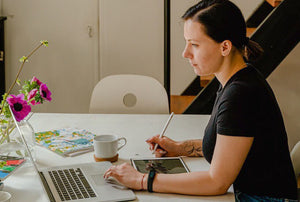 Choose and create the best activities to create a dynamic learning environment.
Containing three units of three-hour, self-study professional learning, Trinity's 'Resources for learning and teaching' module is an invaluable part of the development of any teacher. With videos and tasks to guide your reflection and development, this module considers what makes a good resource, and gives you tools and techniques to choose, adapt and create your own to use online to help meet your learners' educational needs.
This set of three units will give you essential knowledge to create activities to develop learners' language ability, how to adapt and design resources for your online classroom.
As well as specific advice and ideas about creating resources for your online classroom environment, you'll learn about ways to get feedback on your resources so that you can make them even better. With downloadable activities, interviews and videos of real teachers in real classrooms, you'll receive professional guidance throughout your learning and development.
By taking this bundle of units, you will gain access to three Teach English Online units:

Unit 3.1 Tasks and activities

Unit 3.2 Resource adaptation

Unit 3.3 Resource design and creation
With videos of online teaching and lots of practical suggestions, this unit showcases tasks and activities that will create a positive online classroom environment and help your learners meet their learning objectives.

Great teaching is all about meeting the needs of your learners, and this unit takes this principle and shows how materials used for the 'in-person' classroom can be adapted for an online teaching context.
Unit 3.3 Resource design and creation
Learning online provides a world of opportunity for teachers to create learning resources that stimulate their learners. With practical ideas, videos of classes and suggestions for formative assessment, this unit will help you create resources for a great online learning experience.
---
Technical requirements
To access the training resources, you will need:
A desktop or laptop computer

A reliable internet connection

Headphones or speakers (built-in or external)
For more detailed information on this, please check these system requirements.